The Eugene ReStore's operations during this pandemic
Attention: Valued Customers, Volunteers &. Donors,
Habitat for Humanity of Central Lane is deeply committed to the health and safety of our community. To that end, we are closing our office and our ReStore to the public in order to be part of the effort to preserve public health and limit the impact of the COVID-19 (Corona virus) in our community. We hope you can take the time to take care of yourselves and your loved ones. And, remember, if you're looking for something to do, why don't you clean out that garage or that closet and be ready to donate to the ReStore when we're back!

We all look forward to returning to normalcy. You may keep updated via this website. and social media facebook: habitatrestore.eugene or instagram @eugenehabitatrestore

Thank you for your support.



Discount for the month of March is: 10% off everything in the store. Remember, on our Discount Days you could receive an extra 10% off. Learn more about our Discount Days.

Did you know?
We are now a Montage paint supplier. So if you're looking for a variety of white and soft colors, you will more than likely find it at the ReStore each time you come in.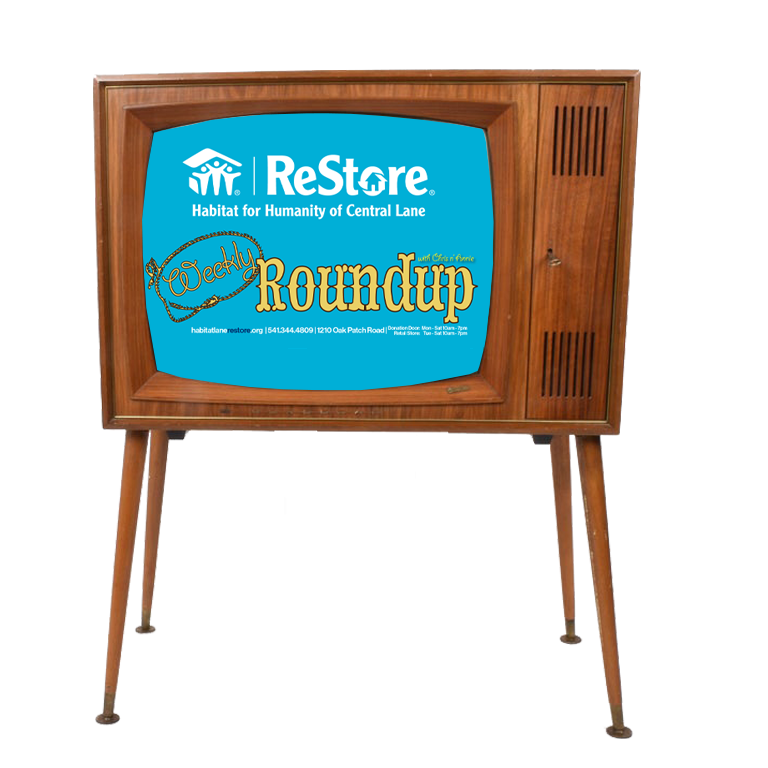 Are you interested in volunteering at the ReStore? We could always use a helping hand. Please contact Chelsee Barrett at 541.741.1707 or email Chelsee

Are you interested in volunteering on a build, a home repair program, special project or at the ReStore? To get started you will need to attend a volunteer orientation. Please visit Habitatlane.org